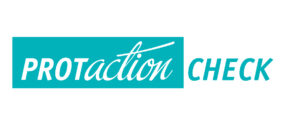 Dear visitor,
You are welcome to the trade fair with PROTaction CHECK. Your access to  the international business exhibition platform for lingerie industry dreams by CPM body & beach is convenient and secure! To visit the traid fair, please download during registration or present one of the following documents at the registration counter during the event:
Russian QR code
Russian vaccine, such as SPUTNIK V, SPUTNIK light, Covivac, Epivac – complete vaccination not older than 12 months since last dose.
Russian PCR test NEGATIVE – not older than 48 hours
If you have been vaccinated with a foreign vaccine, such as BioNTech/Pfizer, Moderna, Jansen or e.g. Sinovac, you can only gain entry via a negative Russian PCR test.
If you are not vaccinated, you can gain entry via a negative Russian PCR test. (Unfortunately, rapid tests are not accepted. )
If necessary, we recommend that travelers from abroad take a PCR test immediately upon arrival at one of the Moscow airports.
Please carry a photo ID document (e.g. ID, passport, driving license, ID card with photo and name) with you at all times to confirm your Covid certificate or PCR test.